Aw, snap! Chrome is at it again and finding new ways to break the spirits of vSphere Web Client users. If you remember, Chrome 42 shipped with NPAPI plugin support disabled which was a nuisance. Now, Chrome 43 won't even load the console.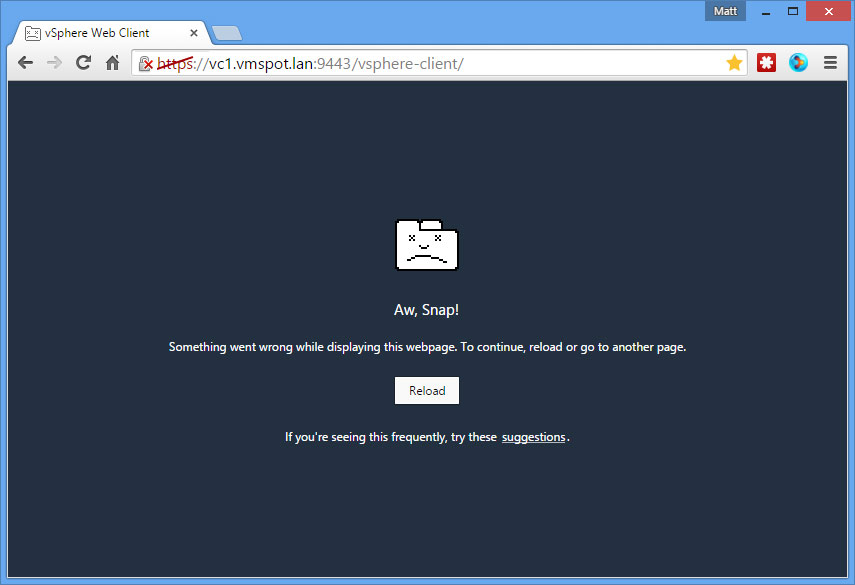 Interestingly, this only occurs on Windows 8 systems running Chrome 43.0.2357.65 m. Windows 7 users running the same version have no such problems.
The fix:
Once again we need to modify one of Chrome's flags. Instead of enabling NPAPI like we did earlier, we now need to disable the win32k renderer lockdown.
Enter the following in your address bar and disable the feature.
chrome://flags/#enable-win32k-renderer-lockdown

Even though this appears to be a bug in Chrome, it serves as a reminder that the clock is ticking for VMware to release a new set of client integration plugins based on newer technologies. Once Chrome 45 is released in September 2015, there will be no more workarounds.