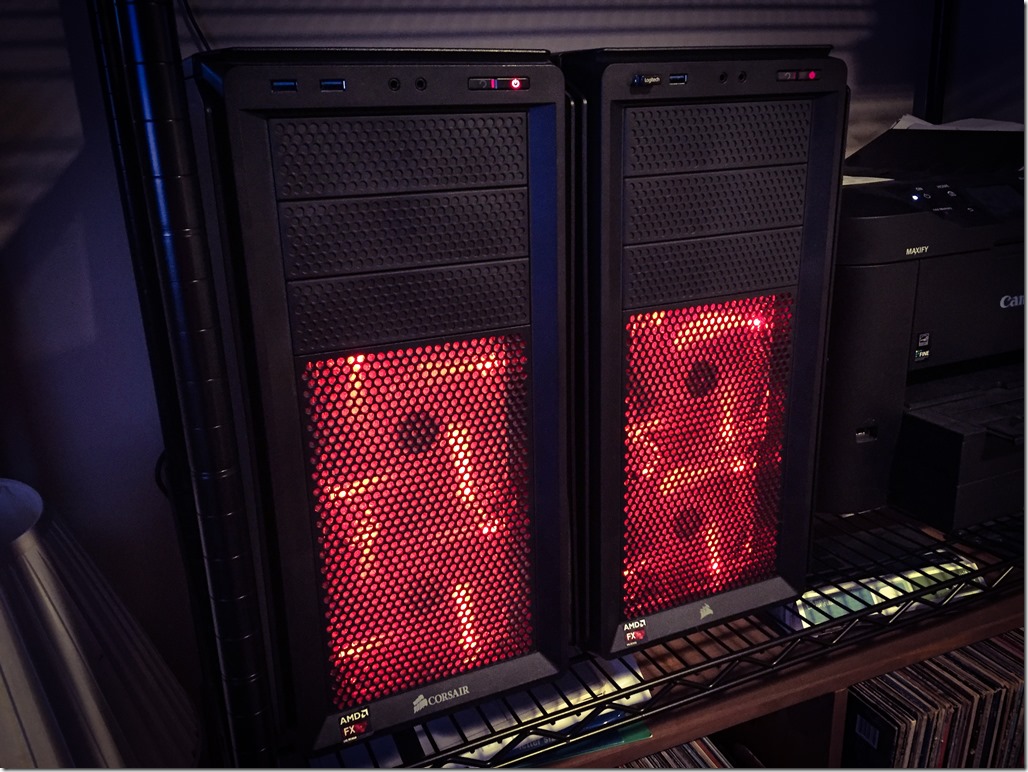 Say hello to my little home lab!
Two years ago, I won a home lab from the incredible people at the Boston VMUG. I had just started this blog a few months earlier and was writing articles based on experiences on the job as well as a few things I was testing out on my lab hardware at work. I was extremely fortunate to have some incredible hardware at my disposal; however, as it was corporate equipment, my lab work was often limited to business driven initiatives. Upon winning the home lab, I was free to play around with whatever my heart desired. Having a single node at home was fine because anything that required raw horsepower or 10GB connectivity I could just test at work.
I lost the corporate super lab when I took a job with VMware in May of 2016. While we do have labs available for us to use at VMware (as every employer should), they're just not the same totem of bare metal, copper, fiber, and silicon that I once had. In addition to losing the lab, I had just opened up a world of awesomeness! I needed more capacity to play around with all the incredible new software being developed by our engineering staff. Yes, I have a problem and I just made it worse.
Hi, I'm Matt and I'm a VMware addict!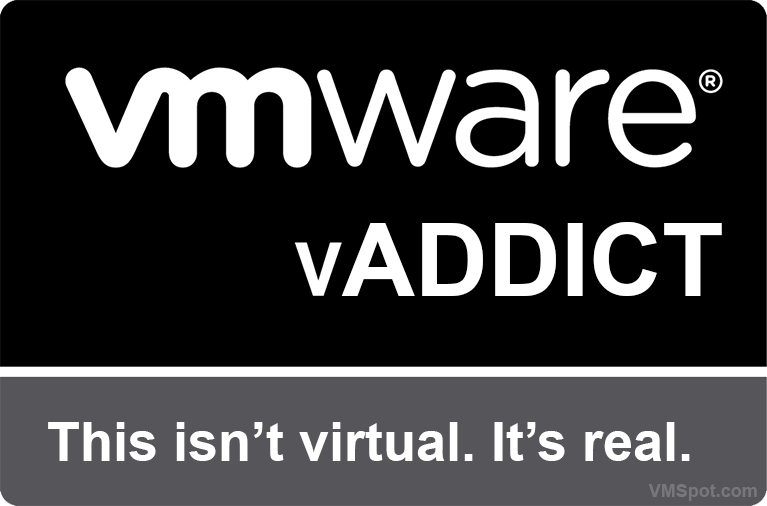 I wanted more capacity and the ability to vMotion and play with other cool network dependent technologies. I could have scrapped my existing home lab box and gone crazy on some Xeon E7 8890's and built a home data center worth more than the combined total of all the cars in my driveway, OR I could just clone what I have which has been enough for the past two years. Since I don't plan on doing any sort of high-performance testing, let's go with the budget option.
The power plant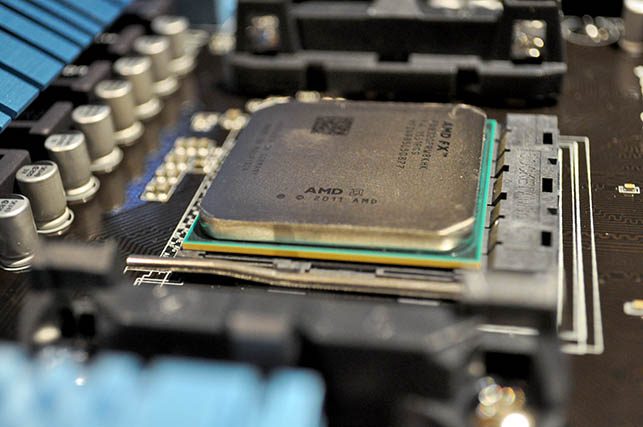 Both systems are powered by AMD FX8320 8-core processors. These processors perform similarly to an Intel i5, have more cores, and are nearly half the cost due to a lack of an onboard GPU. These are great processors for a budget home lab! They've been out for a while now, so the cost has come way down.
The FX CPU is plugged in to an ASUS M5A97 R2.0 motherboard. This motherboard maxes out at 32GB of memory which isn't a ton these days but is plenty to run my workloads. Especially considering I have two hosts to share the load and it's relatively inexpensive to scale out to more hosts.
I managed to keep cost down on the second host by skimping on SSD storage. I have SSD storage available in the first host for when I need it, but I just don't need it in both at the moment. I'm also purchasing a Synology NAS so I just needed a little bit of capacity to hold me over.
Before we get down to the numbers, I just want to say that I've been really happy with this home cluster so far. It's not the McLaren of home labs, but it fits my current needs and leaves me with some extra spending money for things like the NAS, network gear, and anything else I can dream of. Not to mention it's a lot quieter than if I had gone with a couple of Dell or HP servers from EBAY, and since these are set up in my home office, that's important to me. According to this highly calibrated app I downloaded for free, both servers running creates about 60db of noise. Quieter than driving down the road in your car with the windows rolled up (about 85db). That's a win!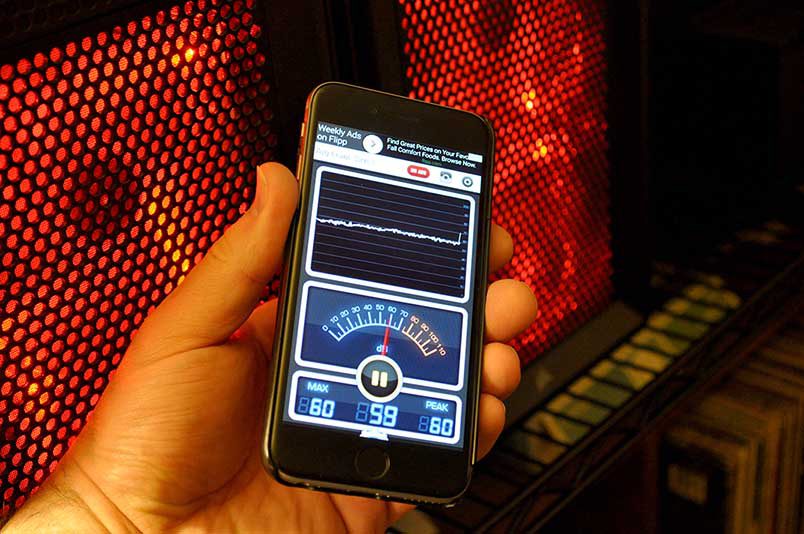 Enough already! How much does it cost?
Ok, here are the final numbers. Today's prices are about $40 higher than what I paid, but we're approaching the holiday season so I guess it makes sense as retailers will be offering "holiday discounts" in a few days.
| | | |
| --- | --- | --- |
| Description |  Amazon Price*  |  Newegg Price*  |
| ASUS M5A97 R2.0 Motherboard |  $                    86.05 |  $                     87.58 |
| AMD FX-8320 8-core CPU |  $                  137.79 |  $                  149.99 |
| Corsair Vengeance 32GB 1600MHZ DDR3 Kit |  $                  197.84 |  $                  177.98 |
| Intel PWLA8492MT PRO/1000 Dual Port NIC |  $                    35.99 |  $                     69.22 |
| WD Blue 2TB Desktop Hard Drive |  $                    72.00 |  $                     74.99 |
| EVGA GeForce 8400 Video Card |  $                       8.80 |  $                     29.99 |
| EVGA NEX650G Power Supply |  $                    79.99 |  $                     79.99 |
| Corsair Graphite Series Black 230T Chassis |  $                    63.99 |  $                     92.96 |
| |  $                  682.45 |  $                  762.70 |
*All prices as advertised 11/18/2016.
There you have it. My home cluster! I'm sure there are a number of other great budget builds out there so please share in the comments below.