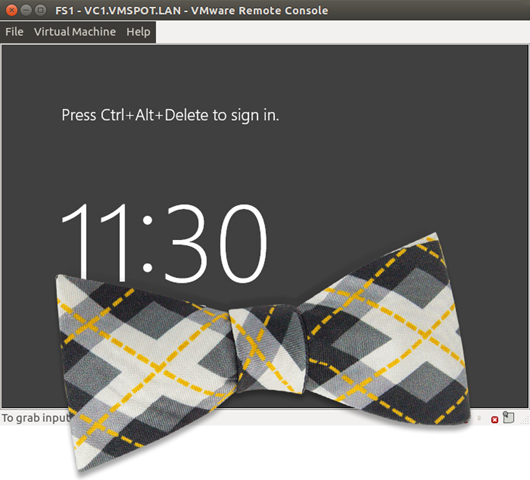 VMware introduced version 9 of the VMware Remote Console (VMRC) last month and what's exciting about this release is that the VMRC finally supports Linux!! And it's pretty damn good too! VMRC was re-introduced back in 2014 in response to the deprecation of NPAPI, and up until now only Windows and OS X users could make use of the console.
First Impressions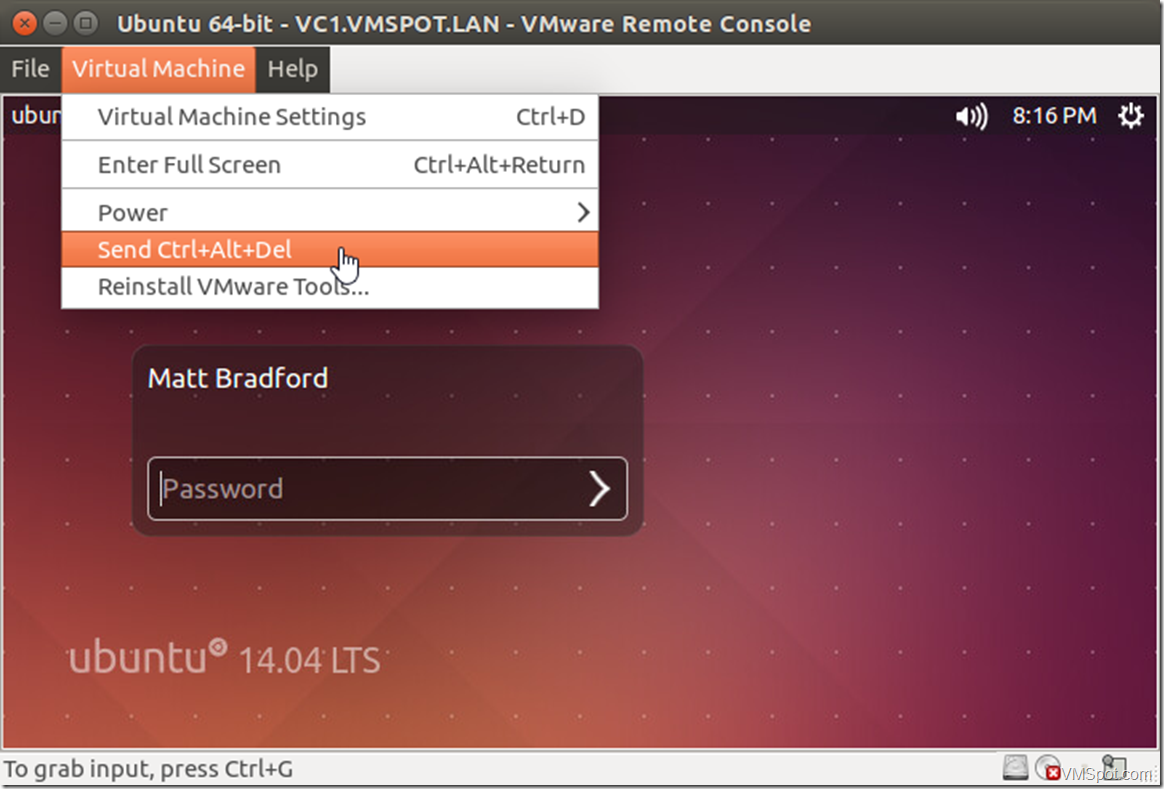 There's no question that VMware did a great job with this initial release for Linux. The console will be familiar to users of it's Windows brethren. In fact, the only thing that's noticeably missing is the Removable Devices menu.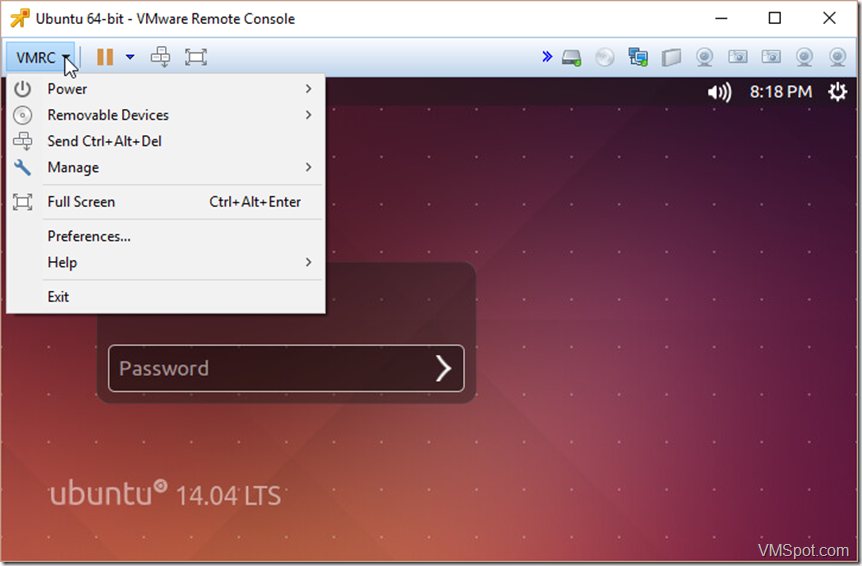 Even the Virtual Machine Settings are nearly identical.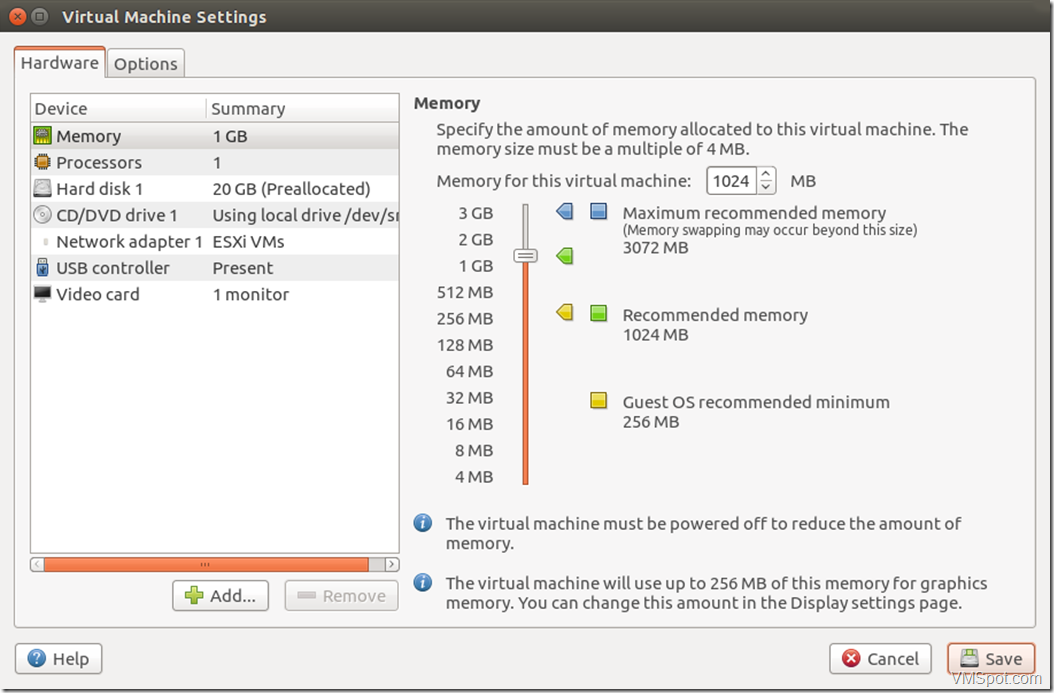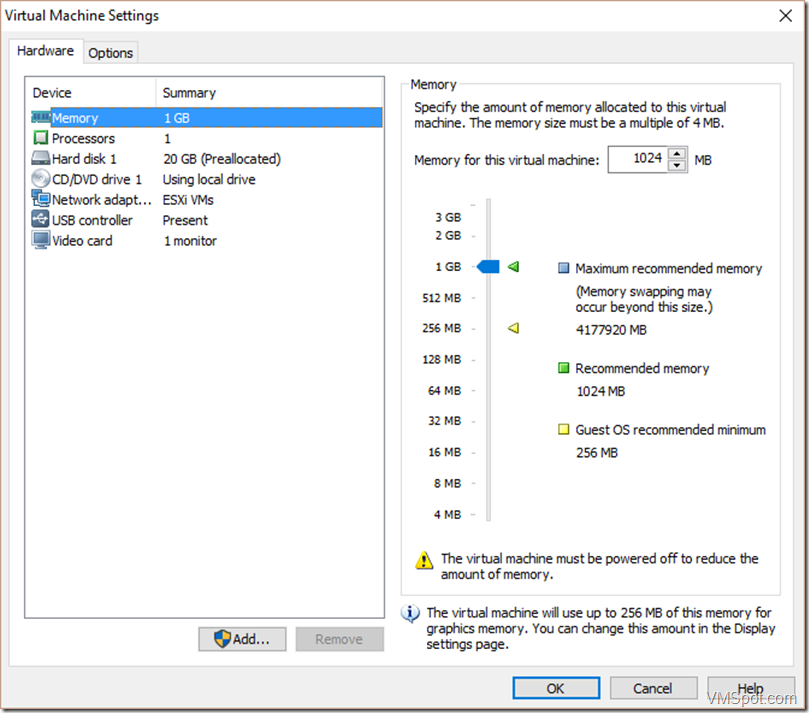 All in all the Linux console performs well and includes most of the features included in the Windows and Mac versions. The menus are well laid out and I actually prefer the layout in the Linux client over the nested menus of the Windows client.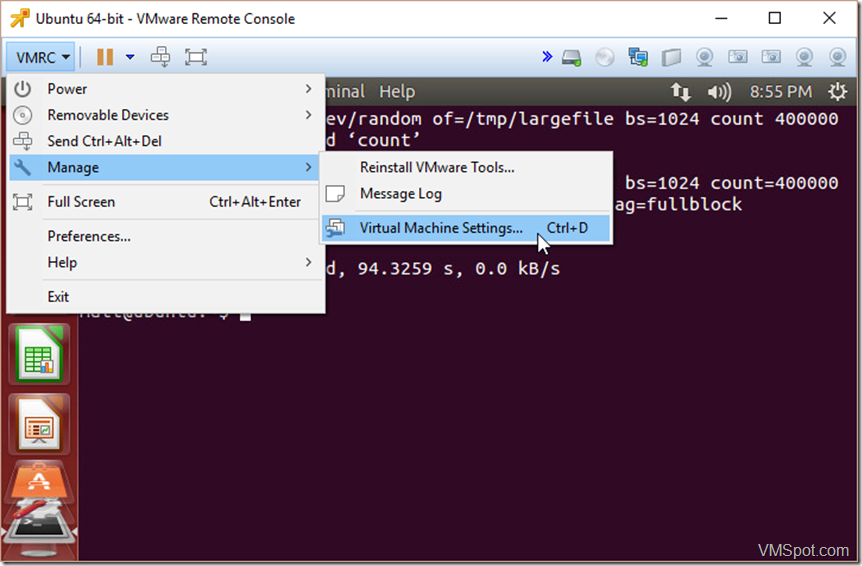 One shortfall however, is the lack of documentation to actually install the client. The product documentation merely tells you where to download the console and leaves the rest up to the user to figure out. Because of this, I've shared the installation method that I used for my Ubuntu box below.
Installation
Download the latest VMRC here… http://www.vmware.com/go/download-vmrc
Launch a terminal and run
sudo sh VMware-Remote-Console-9.0.0-4288332.x86_64.bundle

The installation window will open. Follow the prompts to complete the installation.