Fat client users rejoice! The VMware Remote Console (VMRC) 7.0 is now available for download! VMware brought VMRC back in response to Google's announcement that they would drop NPAPI (Netscape Plugin API) support in Chrome by the end of 2014. The new console, released on October 21st, brings many of the C# client console features back to the web client. Users of vCenter 5.5 Update 2b have two new options on their VM's summary tab. Open with VMRC and download VMRC. The download VMRC link which previously took users to a KB article, now redirects to an active download page.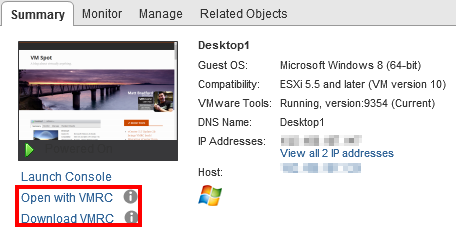 The "new" remote console brings many of the C# features such as the ability to shut down and restart guests; however, power off and reset are still absent.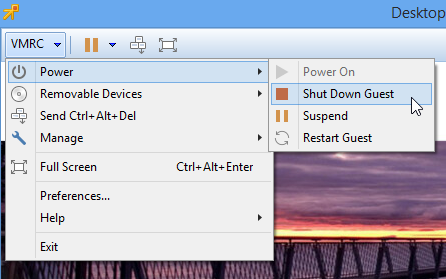 You can also configure some of the more common VM settings without having to switch back to the vSphere Web Client.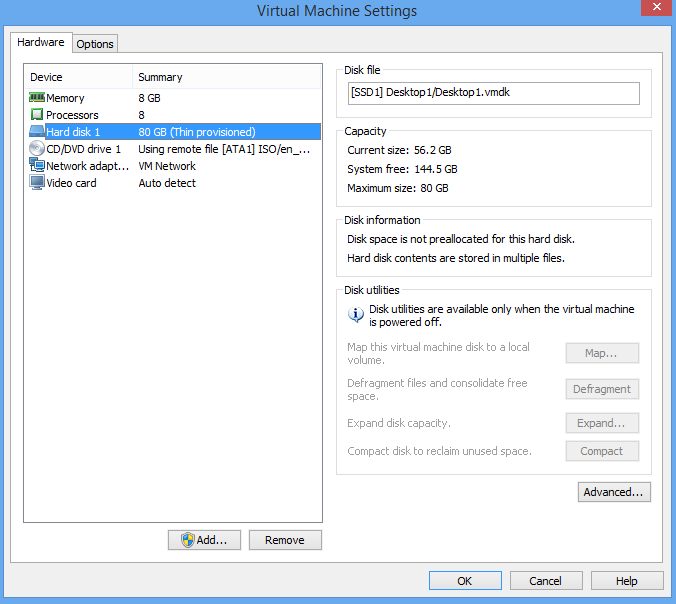 While it's not quite as feature complete as the C# console, it still has 95% of your most commonly used options and is a great alternative to the more limited web console. Great work VMware!