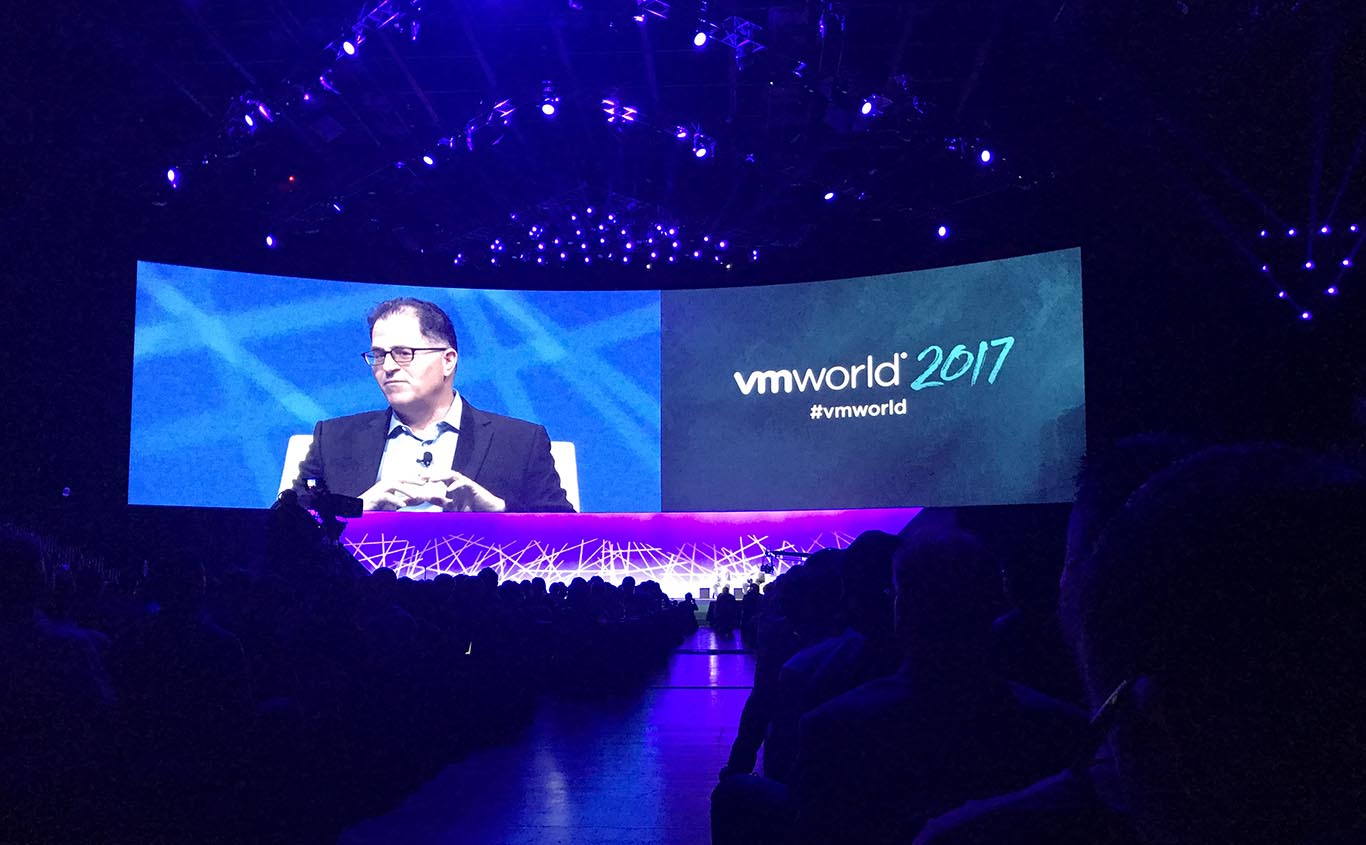 Greetings from sunny Las Vegas! This is the second day of VMworld 2017 and there's lots more great operations tech to talk about!
AI of Things.
In yesterday's post, we talked about VMware's exploration of AI, and today AI was a focal point for Pat Gelsinger and Michael Dell's Q&A keynote conversation. Dell noted that there's been an explosion in the number of smart, connected devices due in part to the cost of making a device "smart" nearing zero. More smart IoT endpoint devices means more data, and data is the fuel of AI. If your organization isn't already making plans on how to handle this data to make your product or service better, then you're doing it wrong.
In talking with numerous customers this week, one statement has been repeated over and over. "We simply don't have the time to spend looking at metrics and alerts." VMware has shown a commitment to aiding customers in this situation with the announcement of Skyline. By analyzing metrics, logs, configuration, and usage data, VMware can provide better support through prescriptive and preventative guidance to its customers. Imagine getting a phone call from support warning you of an impending failure and working with you to resolve it before it impacts your services! Additional environment complexity doesn't always come with additional staff, therefore organizations need to be taking a close look at AI to augment this deficiency. Intelligent data analytics is absolutely critical to the success of our customers.
Multi-cloud is eating the world, join the party.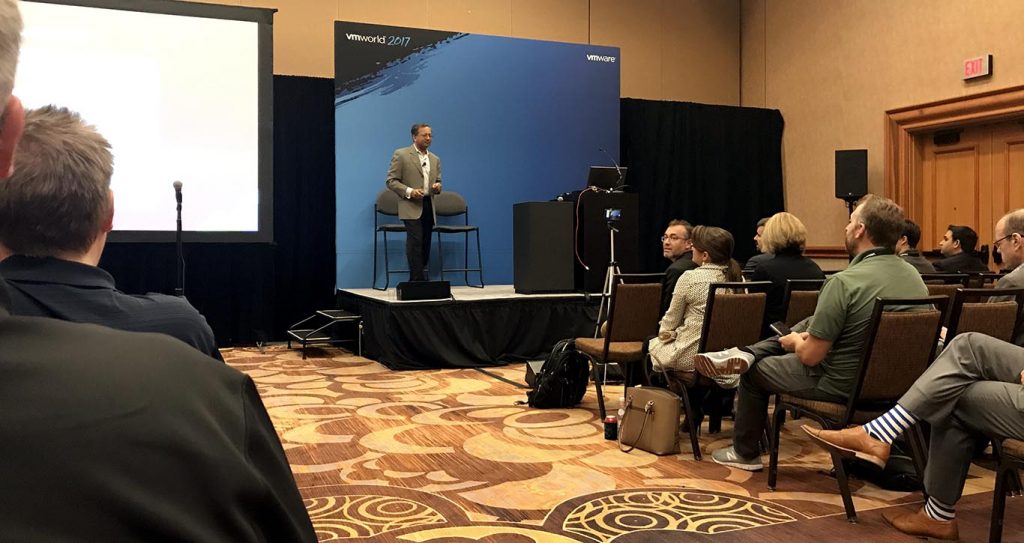 Sajai Krishnan, VP of Product Marketing for VMware's Cloud Management BU, began this roadmap session by polling the audience on when they are planning to adopt public cloud. A majority of the room indicated that within five years their organizations would be leveraging the public cloud. Based on an IDC report released in January 2016, an average of 70.6% of polled organization's IT budgets were allocated for multi-cloud deployments. In two years, that number will be 91.7%. The more dev ops intensive an organization becomes, and the more platform three apps they deploy, the more clouds they will consume. Matt Nikolaiev, Sr. Director and head of Cloud Infrastructure at Sysco (who spoke during yesterday's general session) said that his organization is running 25% of its servers in the public cloud today. The rest are running on their private SDDC.
Monica Sharma, Director of Product Management for VMware's Cloud Management BU, said customers need to think about forecasting. How much capacity do you have and when will it run out? The public cloud is about consumption planning. IT can't say no to deploying the applications that their developers are writing to meet the business' needs.
vRealize's goal is to give you visibility across all clouds. IT organizations need the tools to give them visibility across all their clouds. What are the least expensive clouds or regions to deploy your apps to? What are their projected monthly costs? Can resources be reclaimed and how much money will be saved by doing so? Organizations need answers to these questions to properly manage cloud risk, costs, and capacity.
VMware Code Hackathon.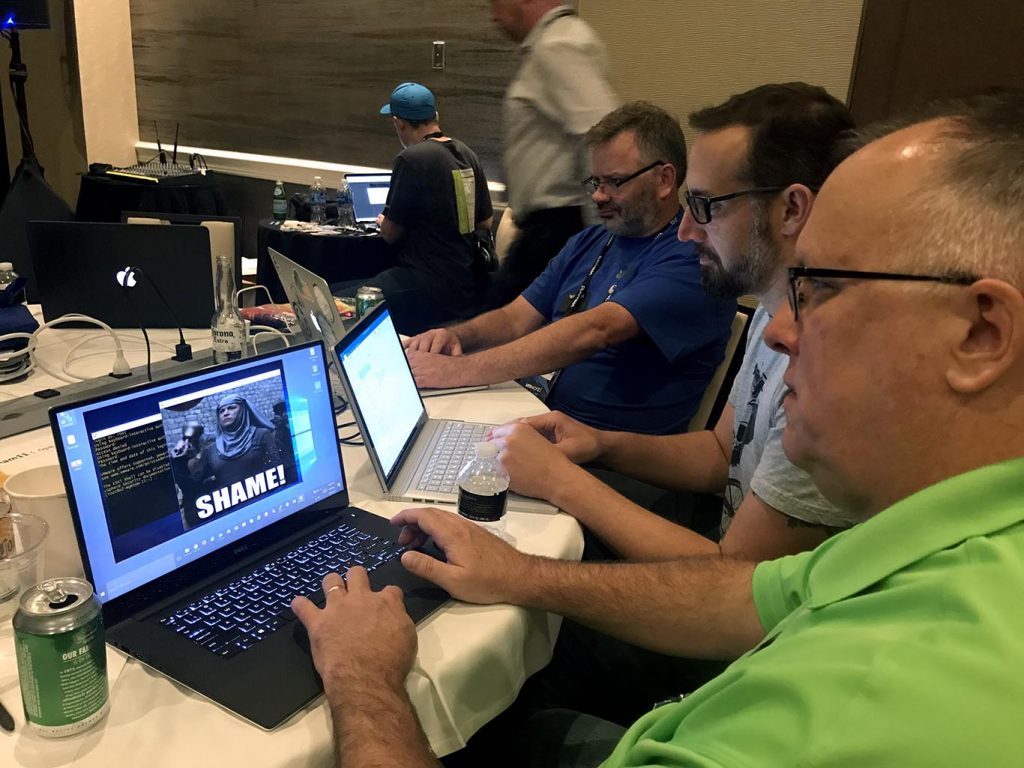 I am absolutely honored to have been a part of this year's winning VMware Code hackathon team, the Ops Ninjas! We had an all-star cast made up of John Dias, Sunny Dua, Pontus Rydin, Hadar Freehling, Burke Azbill, Steve Flanders, Brand Scalan, Jacob McClanahan, and myself. Together, we came up with a great solution to configuration drift and auditing leveraging vROps, Log Insight, vRO, and NSX! You can expect to read more about our hackathon winning solution in the future as we continue to develop this product. Who knows, maybe it'll even pop up as a fling!