Let's face it, the vSphere C# client has been on life support since vSphere 5.5 and we're reminded every time we open the console.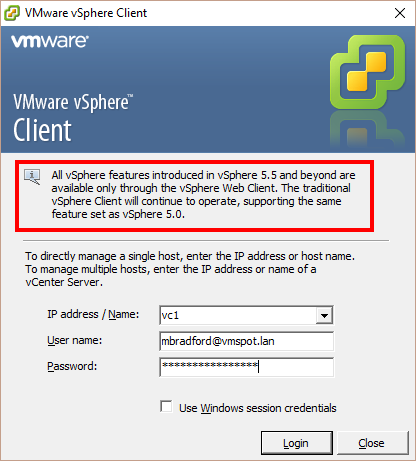 Therefore it shouldn't be a surprise that VMware announced on its blog today that the vSphere C# client will no longer be a part of future vSphere releases. Users of vSphere 5.5 and 6.0 need not worry as the client is still supported in these versions until 2018 and 2020 respectively. This does not mean that everyone will be forced to use the current Flash based web client. In fact, VMware has undergone significant efforts to deliver an all new HTML5 client which is now available as a fling. This fling is now in its sixth release since March and regular updates are made available on the Flings site. If you have not checked it out yet, you should. It's amazing and has become my go-to client in my home lab!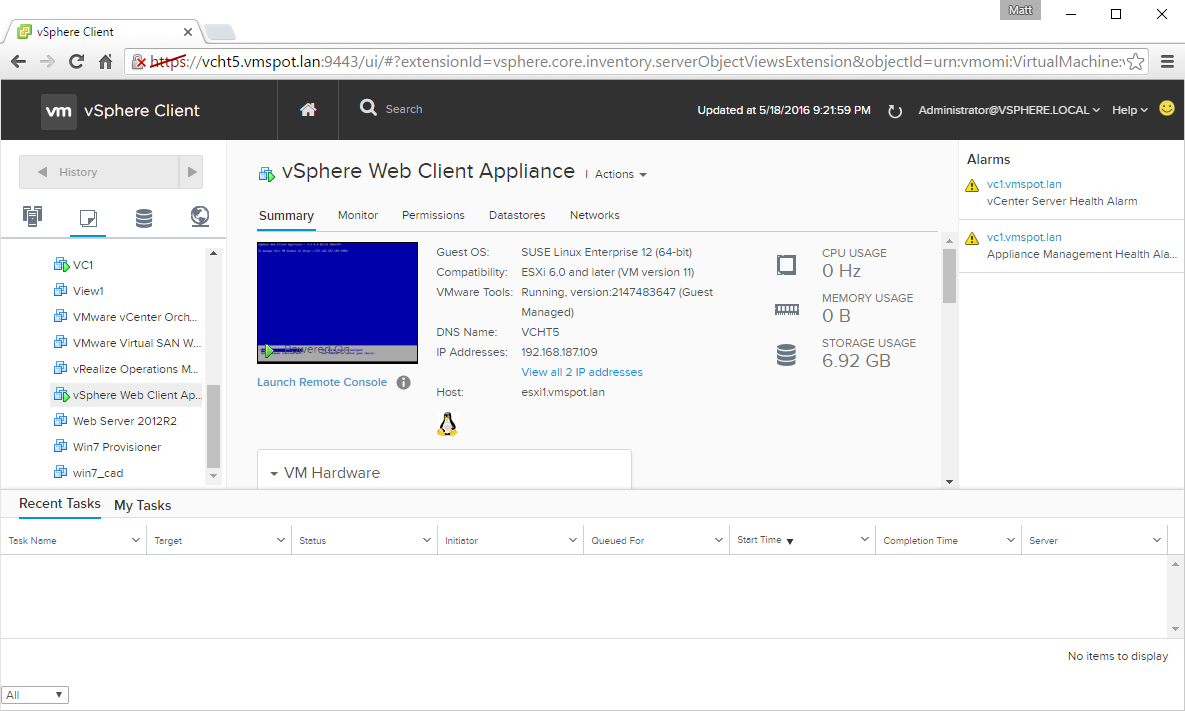 If you want to get a feel for the new HTML5 enhancements but aren't keen on deploying a fling to your site, then check out the new HTML5 host client which is now a part of vSphere 6.0 U2. The new host client addresses the need for the C# client to connect directly to an ESXi host, and is more elegant in my opinion as you can now connect to multiple hosts simultaneously.
VMware is doing a tremendous job in addressing the concerns of the community by providing these two HTML5 clients. They are even working with partners to migrate existing 3rd party web client plugins to the new HTML5 platform! Even though there have been no announcements made about the next vSphere release, I wouldn't be surprised to see the HTML5 web client fling maturing into a fully supported product before then.